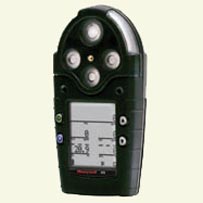 Contact an FEI location near you:
Pittsburgh (Headquarters):
800-393-4009
Kansas City, KS: 866-580-5499
Minneapolis, MN: 866-580-5512
Philadelphia, PA: 866-648-8607
Atlanta, GA: 866-620-6762
Houston, TX: 866-323-4006
Los Angeles, CA: 866-278-2382
| Item | Daily | Weekly | Monthly |
| --- | --- | --- | --- |
| 10.6 eV Lamp | $50 | $150 | $450 |
Compact and lightweight, the X5 activates audible, visual and vibrating alarms in the event of a low, high, TWA or STEL alarm condition. Highly configurable to suit a range of applications, Honeywell Analytics X5 comes as a diffusion or pumped instrument with either alkaline or Lithium Polymer rechargeable hot-swappable battery pack. Standard features include confidence beep, automatic calibration, full function self test, and an extended selection of user-settable field options.

The X5s photoionization detection option monitors VOCs that present potential hazards in work environments. VOCs, which can often evaporate at room temperature, include substances such as solvents, paint thinners, benzene, butadiene, hexane, toluene, as well as vapors associated with fuels such as gasoline, diesel, heating oil, kerosene, and jet fuel. The Honeywell Analytics X5 integrated photoionization detector (PID) enables sensitive broad spectrum monitoring of volatile organic compounds.